@Bedminster Chiropractic
318 Route 202/206
Pluckemin, NJ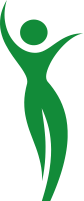 Copyright © 2011 idealNOW Weight Loss Centers. All rights reserved
Weight Loss results vary from person to person.

Health and wellness have been their motivation for over 30 years. As a practicing Chiropractor in Pluckemin, NJ, Dr. Craig Siegel has helped numerous patients find relief from back pain, muscle injury and achieve proper spinal wellness. Leslie, his wife, devoted herself to a thriving practice in Pediatric Occupational Therapy. 
It was a "wake-up call" in 2010 when Craig got the report from his physician that it was time for him to attend to his own well being. Thirty pounds overweight, he was told that he had high blood pressure, high cholesterol level, and equally high triglycerides, known as metabolic syndrome, putting him at risk for heart disease.
Today he admits he was "carbohydrate addicted." Yes, he had tried a number of diets but it was always with the same results. "I probably lost 100 lbs over the years. The problem was, I then gained that same 100 lbs. back!" None of the diets really worked.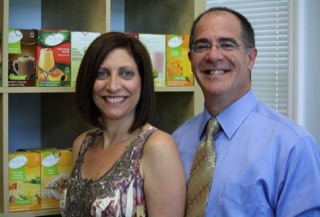 It was then that the Siegels discovered The Ideal Protein Weight Loss Method®. In 12 weeks, Craig lost 35 lbs. Not only that, he learned HOW to eat and what was really going on with his body and his approach towards food. 
While Leslie was not seriously overweight, she suffered from chronic inflammation resulting in severe environmental and food allergies. With an understanding that sugar exacerbates inflammation, Leslie embarked on Ideal Protein and lost 17 lbs. in 4 weeks. The program made so much sense. Once she understood the concepts and science behind it, it was easy to stay the course. She was motivated to share this with others.
With their background in health and wellness, the Siegel's embraced the Ideal Protein Weight Loss Method® and are now helping others to achieve the same success. Building on the benefits of Dr. Siegel's Chiropractic practice and Leslie's expertise with therapeutic patient interaction, they formed idealNOW Weight Loss Centers.  As Leslie describes it, "we are dedicated to helping individuals improve their health and vitality from the inside out and are proud to be your "neighborhood weight loss center."
Leslie and Craig reside in Somerset County, NJ with their two sons and standard poodle Sophie.
idealNOW Weight Loss Centers
Dr. Craig and Leslie Siegel
After personal success, Dr. Craig and Leslie embraced the Ideal Protein lifestyle.
idealNOW Weight Loss Centers

For delicious low fat low carb recipes visit Ideal Protein's Chef Verati's website: