@Bedminster Chiropractic
318 Route 202/206
Pluckemin, NJ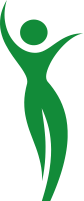 Copyright © 2011 idealNOW Weight Loss Centers. All rights reserved
Weight Loss results vary from person to person.


You've made it!  You lost the weight!  Congratulations! But what's next?
You may be thinking how in the world will I maintain this amazing level of success? Not to worry we've got this!
Studies have shown that maintaining weight loss is a challenge. While you have established new eating behaviors with the Ideal Protein program and that these have become habits over time, you have become an expert at weight loss , not weight maintenance!
We know from experience that clients benefit from and need a formal level of support to develop and maintenance behaviors.
To help you in this quest, Ideal Protein has introduced an even more powerful approach for dieters in the stabilization and maintenance phase. It's called "The Ideal Lifestyle Approach to Maintenance" and is based on the latest research about how people can safely maintain their weight loss long term.That research shows that dieters are successful in the long term for three reasons:
They have a plan.
They stay connected to their coach.
They prioritize their new lifestyle.
The Ideal Lifestyle Approach incorporates all three of these things. Here are some of the highlights:  
-  A delicious meal replacement called "Ideal Complete" for long-term use. According to the largest medical study on obesity in the history of North America, the consumption of liquid meal replacement products significantly increased weight maintenance success.  Ideal Complete is a delicious, healthy alternative to skipping meals or succumbing to the temptation of fast food.
 -  A specialized "Ideal Lifestyle" food journal. Research also shows that dieters who keep food journals are more successful in losing weight and keeping it off.
 -  Scheduled visits with your idealNOW coach: weekly visits in the first month of Phase 4; bi-weekly visits in months two and three; and monthly visits from months 4 – 12. During these visits, you and your coach monitor your "trigger number" of potential wight gain that signals a return to Phase 1 for a brief but powerful tune-up. 
-  Structured coaching sessions, which include identifying victories and challenges, how to shop, food combinations, resuming healthy exercise and many more exercises. Coaches are there for you, celebrating successes, helping overcome setbacks, and above all, guiding and educating you to ensure a healthy weight.
Finally, you have more lifestyle guidance tools: a series of daily videos specifically for those on maintenance, along with recipes and advice from myidealprotein.com.
With over 5 years of weight loss coaching experience and 30 years as licensed health care professionals ,we have worked with hundreds of dieters achieve their wellness goals. We along with Ideal Protein, believe that weight loss maintenance is the most important achievement for our dieters. With our enhanced maintenance approach, we are taking a giant step forward in fulfilling our commitment to you: maintaining your weight loss goals. 
So commit to this state of the art program from day one, it is your weight maintenance insurance policy!
"Since 2010, our dieters have lost over 30,000 LBS."
Weight Loss Maintenance & Stabilization