@Bedminster Chiropractic
318 Route 202/206
Pluckemin, NJ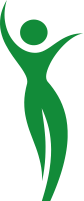 Copyright © 2011 idealNOW Weight Loss Centers. All rights reserved
Weight Loss results vary from person to person.

Becky joined our coaching team in 2010 after successfully losing 22 pounds in 6 weeks on our program. As an active mother of two young children, Becky coaches when the children are in school. One of her favorite things about coaching is opening up clients' eyes to the world of healthy eating.
"I enjoy coaching because it allows me to help change people's minds about healthy foods. Having been a terrible eater who hated vegetables, this is especially fulfilling. In addition, anytime I can be a small part of such a life changing experience for someone, it feels awesome. Plus, I like puzzles. If there is something to figure out, I attack it and don't let go until we have figured out a solution."
Becky is an active volunteer at her children's elementary school and works with the Girl Scouts and Boy Scouts in her community. With a green thumb, she tends a large garden in the summer and loves bringing her fresh picked produce to the family table.
Cora joined idealNOW Weight Loss Center as a client in April 2014, and after losing 50 lbs. she decided she wanted to become a coach and inspire others working towards their health and weight loss goals.
"The Ideal Protein program gave me my self-confidence back. It was easy to stay committed and be successful with the help of my consultant, keeping my journal and watching the daily videos, which are packed with information. I look and feel better than I have in years, and what I thought was impossible has become a wonderful reality."
Cora has been married for 32 years and is the mother of 4 grown children. She enjoys traveling with her family, reading, decorating, and searching for vintage furniture to refinish and paint.
Olga Kukoff is our Office Manager in Warren, NJ location and most likely one of the first idealNOW Weight Loss Center staff members you will meet. Telephone consultations, appointment scheduling, inventory management and more, Olga is the one who keeps us organized.
It was in early January 2013 when Olga's close friend introduced her to Leslie. Olga joined idealNOW Weight Loss Centers as both Office Manager and a dieter. A mother of three (ages 12 through 22) Olga previously worked as a preschool teacher. With Ideal Protein, Olga lost 60 pounds. As she observed, "It helped me establish a better relationship with food. I learned how the different food groups work in the body. It helps me make better choices."
Olga's leisure time pursuits include knitting, reading, and getting together with family and friends.*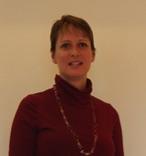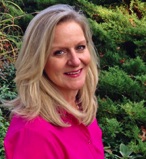 *Individual results while following the Ideal Protein Weight Loss Method may vary.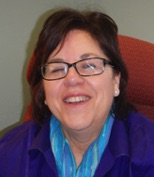 Our Coaches offer weight loss tips and support, just for you.