@Bedminster Chiropractic
318 Route 202/206
Pluckemin, NJ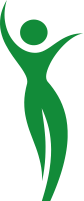 Copyright © 2011 idealNOW Weight Loss Centers. All rights reserved
Weight Loss results vary from person to person.


- offered in Somerset County, NJ by Dr. Craig and Leslie Siegel
At idealNOW Weight Loss Centers, this husband and wife team are putting their years of experience in the health care field helping people lose weight fast and address metabolic syndrome (high blood pressure, cholesterol and triglycerides) and Type II diabetes with the Ideal Protein Weight Loss Method.
But the program doesn't stop there. Through a 4-phase method, you will learn how different foods interact with your body and how you can stabilize and maintain an optimal weight for life. You will work one-on-one personally with our experienced diet coaches learning key weight loss tips alongside our diet plans.
Read our real life weight loss success stories and view our before and after weight loss photos of how Ideal Protein has changed our dieters' lives. Contact us today to learn more about this effective program and how you too can lose weight and improve your health and vitality! We are located in Warren, NJ and Pluckemin, NJ.
Our dieters have lost over 40,000 lbs. since 2010!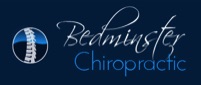 Call for your Free phone consultation (908) 834-8300.
Rapid and Safe Weight Loss with the Ideal Protein Weight Loss Method
"Reached my goal in 10 weeks with the the Ideal Now weight loss office in Warren, NJ. Leslie and her staff helped me stay focused and on track." - Michele
*individual results may vary
"After 7 months I lost 72 lbs and my knees stopped hurting. I went from a size 14 to a size 2. My husband is delighted to have his "college sized" wife back. I have been on Phase 4 for 5 months and am still maintaining well." - Debbie
*individual results may vary
"Being accountable each week when you meet with your personal idealNOW coach really helped. Those coaching sessions are a critical component to being successful on the program." - Dave more success stories here
*individual results may vary